Wooden Shoe | Wooden Lacing Shoe
Regular price
Sale price
$14.99 AUD
Unit price
per
Sale
Sold Out
Wooden Shoe: A Classic Educational Toy for Kids
Our Wooden Shoe is a beloved educational toy that helps children develop dexterity and coordination through playful lacing activities. Buy now for hours of learning and entertainment!
Our Wooden Shoe is an excellent resource for pre-schoolers to enhance their hand-eye coordination and fine motor skills. This toy is a perfect starting point for children to learn how to thread a string, preparing them to tie their shoes in the future.
Wooden Lacing Shoe | Classic Wooden Shoe for Skill Development
Crafted from high-quality materials, the Wooden Lacing Shoe is not only durable but also aesthetically pleasing, making it a great addition to any playroom, nursery, classroom, or even for on-the-go play. Our product encourages independent play and is perfect for children who love to learn through hands-on activities.
Available in 2 colours – Baltic Blue and Coral Pink.
Made from durable wood and painted with non-toxic, water-based paint.
Suitable from 3 years of age.
Share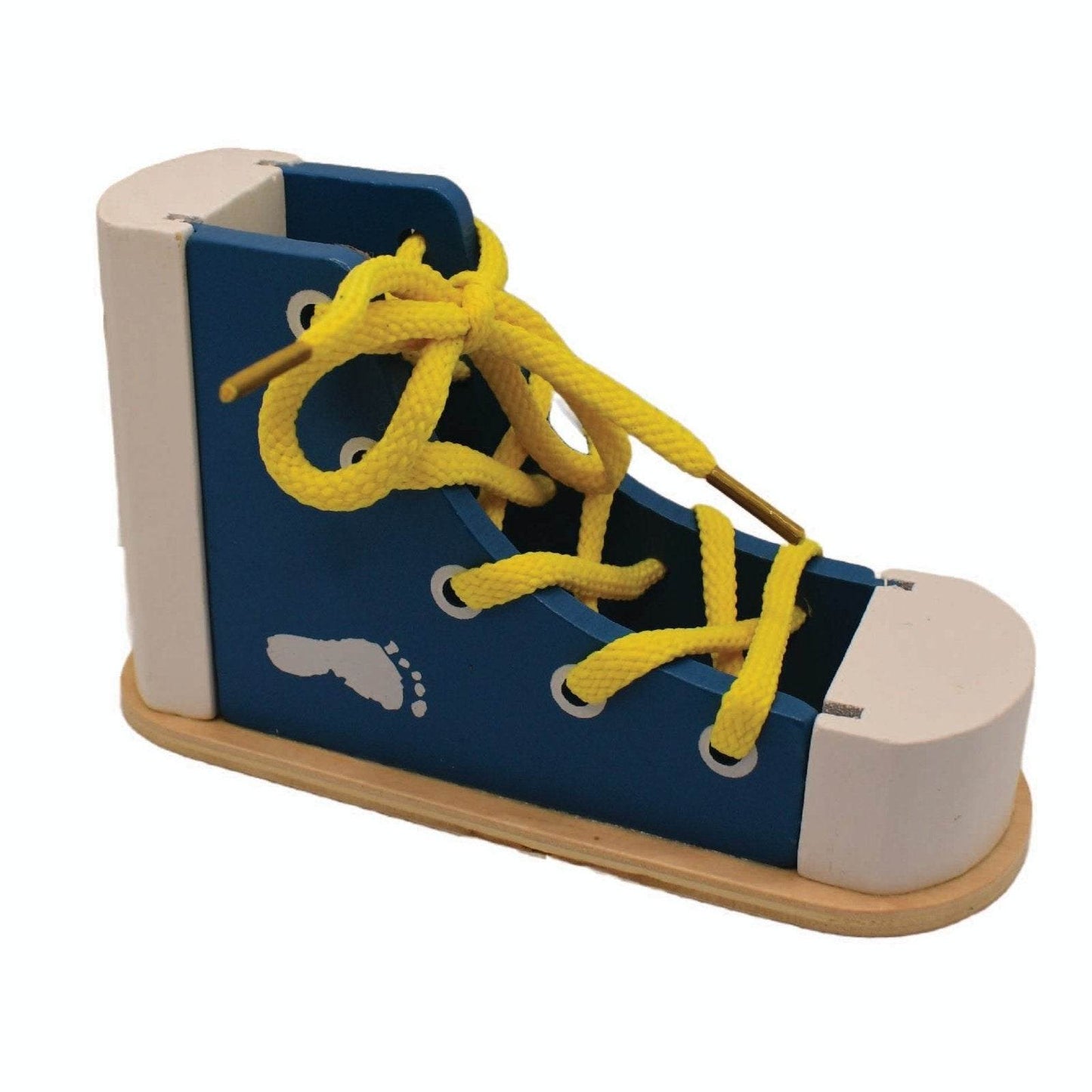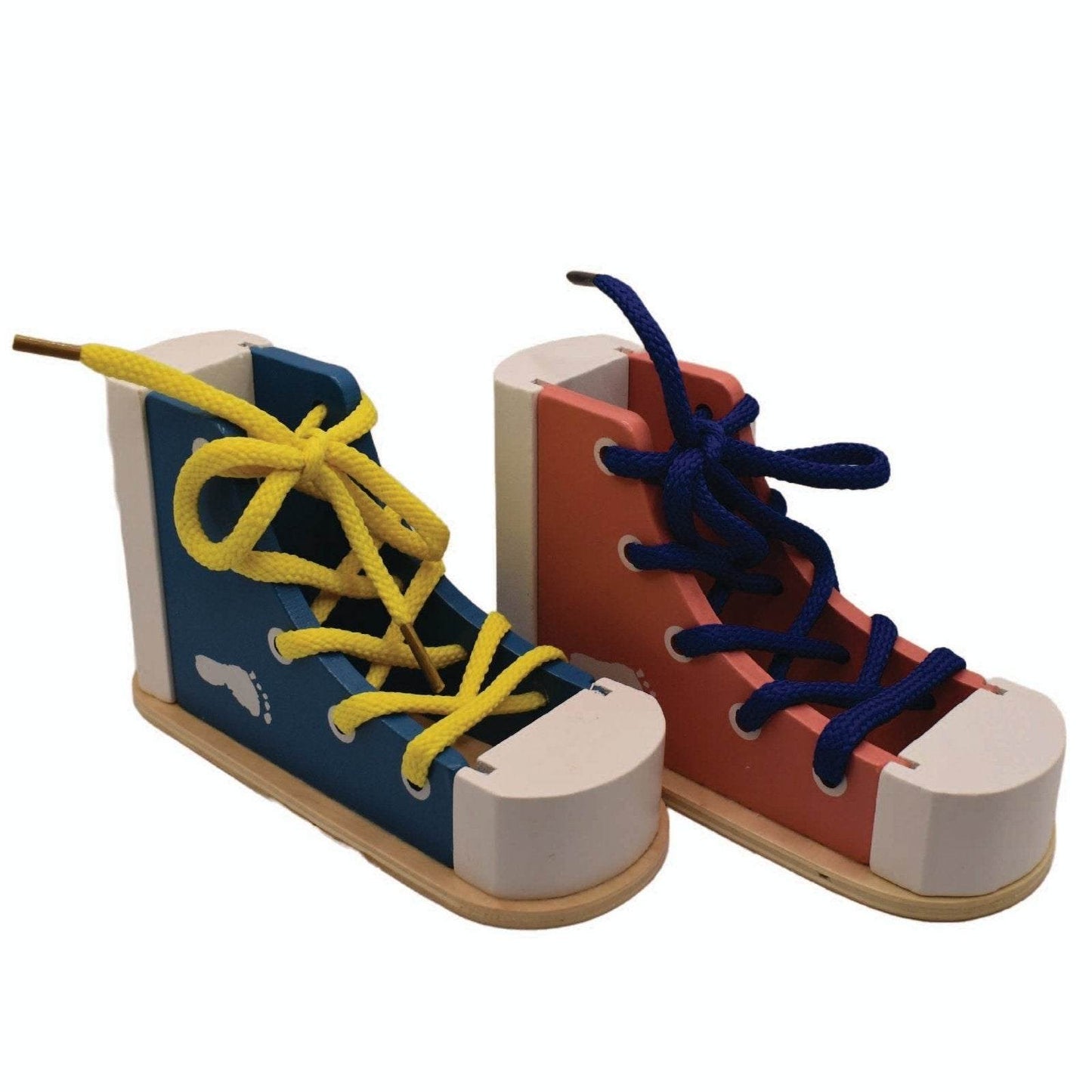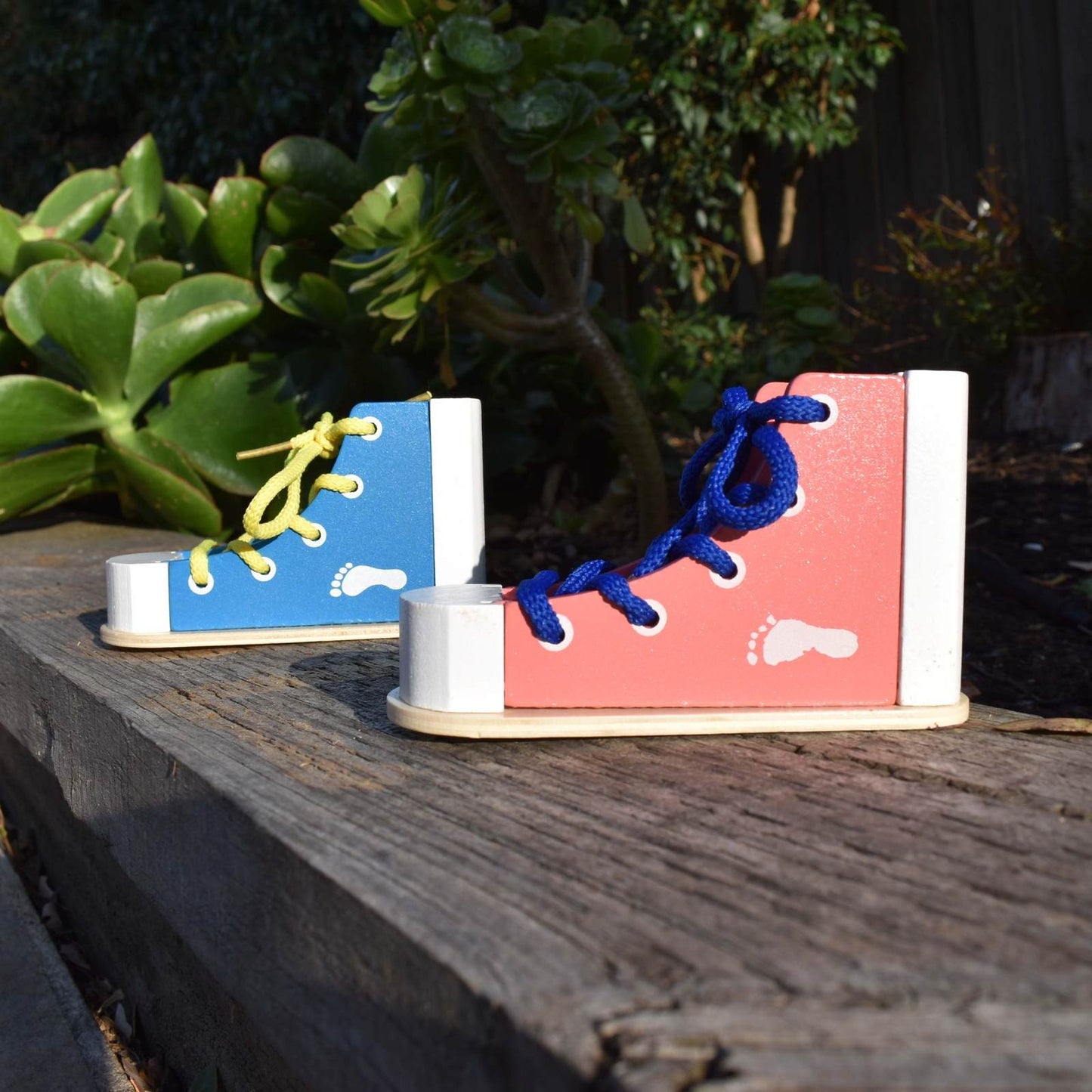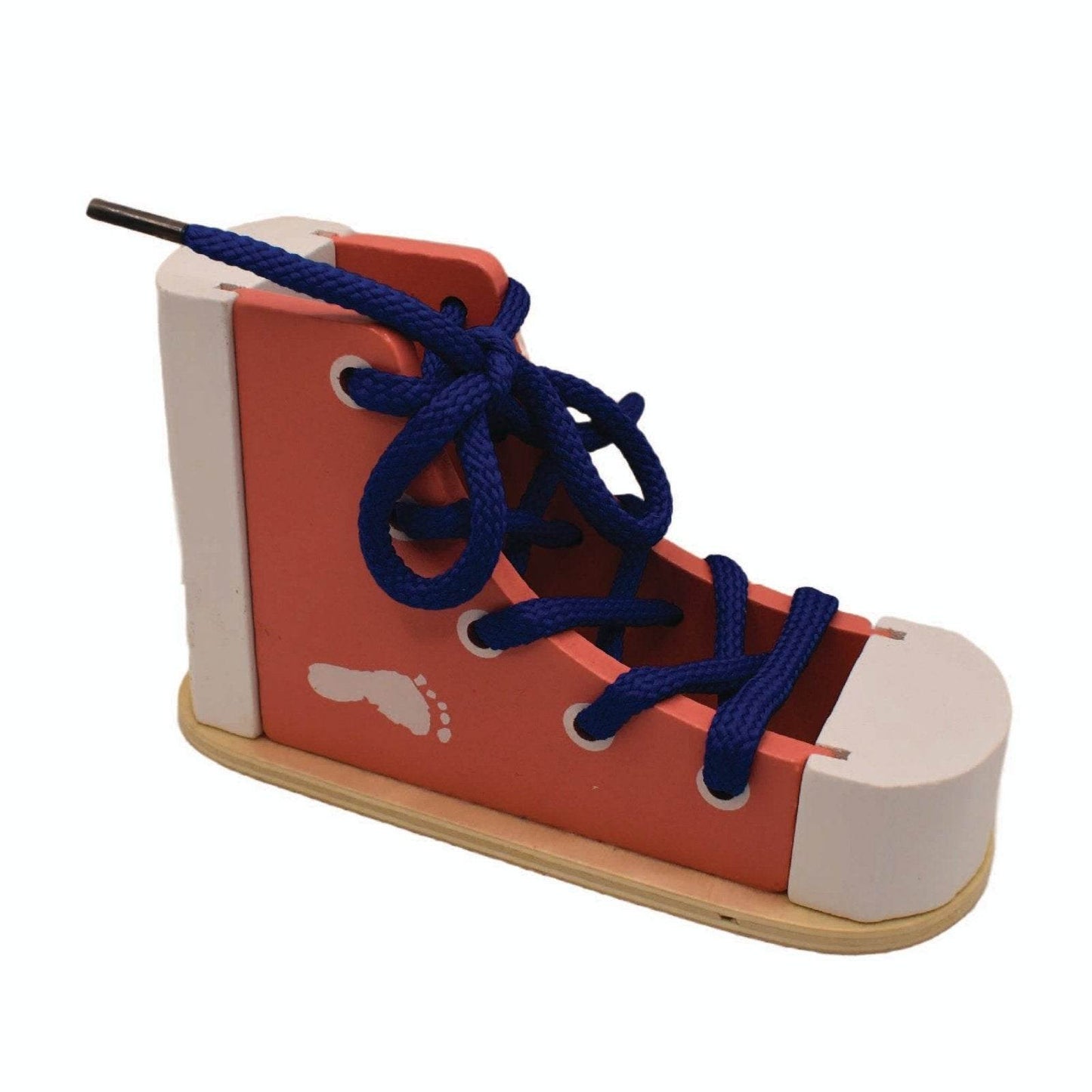 This review has no content.
This review has no content.