Newborn Play Essentials | Newborn Toys
Regular price
Sale price
$59.99 AUD
Unit price
per
Sale
Sold Out
Exploring the Best Newborn Toys for Early Development. 
Discover a world of wonder with our selection of newborn toys designed to stimulate your baby's senses and support their early development. Explore safe, age-appropriate toys that engage, entertain, and promote growth in your precious little one.
The perfect first set of Montessori materials for your newborn. Save over 10% with the newborn play essentials kit. This kit includes everything your little one will need to start their Montessori journey.
The Newborn Toys kit includes:
Beautiful plush black and white sensory ball. Great as baby's first toy with high contrast colours. This ball can continue to be used to practise fine motor skills and coordination through of grasping and rolling.
Suitable from birth.
High contrast images to delight baby in those first few months as sight is still developing. Excellent for use during play and encouraging tummy time. 
Set includes 16 double sided cards.
Suitable from birth.
Great for helping your baby practice hand-to-hand transfer skills. This is excellent for building motor skills and encouraging cross-body coordination.
A set of 2 interlocking wooden discs with one natural and one walnut coloured. At around six months the baby begins to inspect objects through hand-to-hand transfer. Hand-to-hand transfer of objects assists in the development of the right and left sides of the brain.
Suitable from 3 months
** Please note: Discs do not come apart.
Explore the combination of senses - feeling, seeing and hearing. 
A rattle is regularly a baby's first toy that stimulates all of their senses and is a perfect first sensory toy. If they shake it- it makes a noise. If they bite on it- it feels smooth however hard. This stunning wooden rattle develops their sensory awareness as they study to grasp, shake, twist and squeeze.

Rattles are a must have item, whether or not you are at home or out and about. The wood rattle is the ideal sensory toy for tummy time, ground play or whilst in the pram. The wooden rattle is made with sustainably sourced wood and painted with non-toxic  pastel colours
Suitable from 3 months old.
Share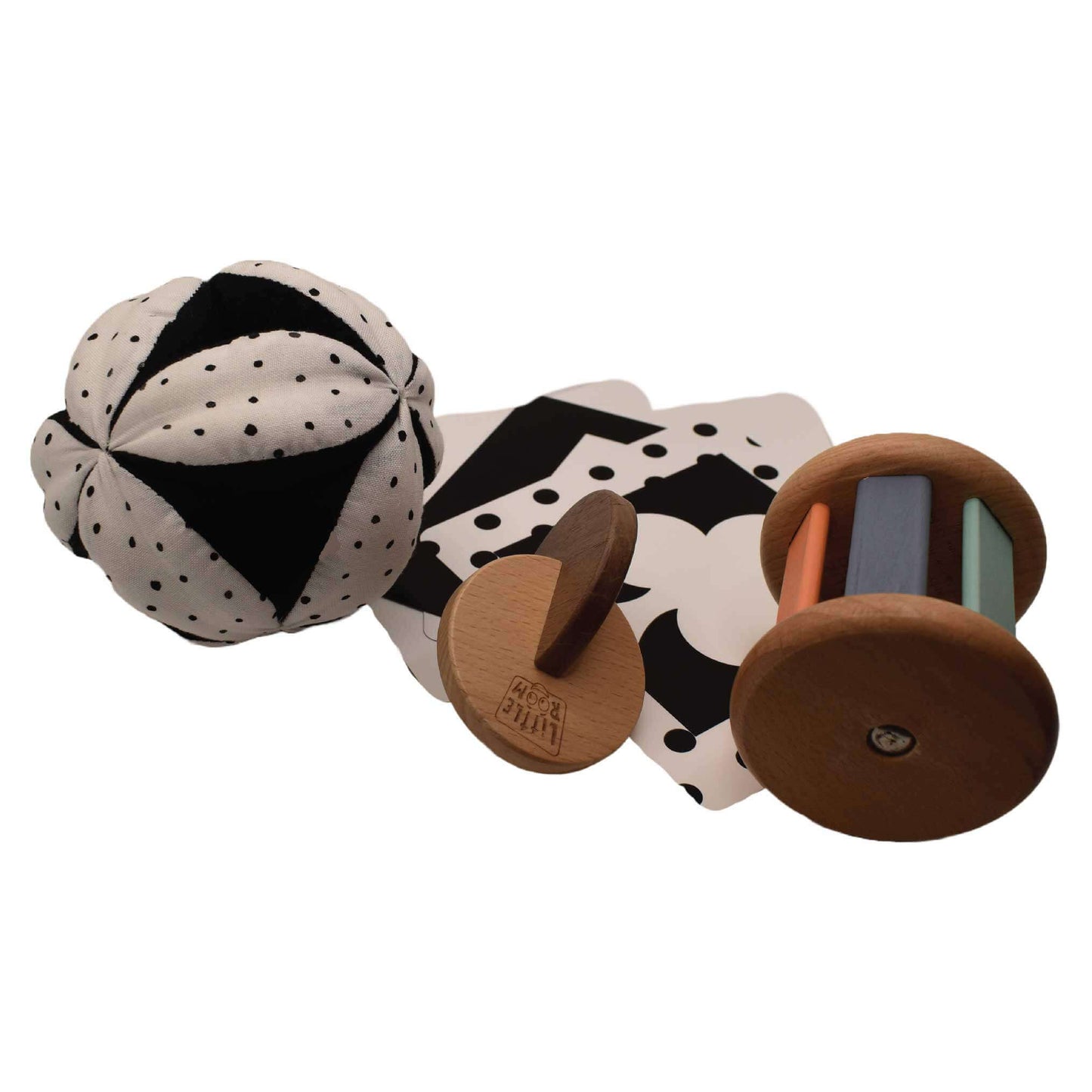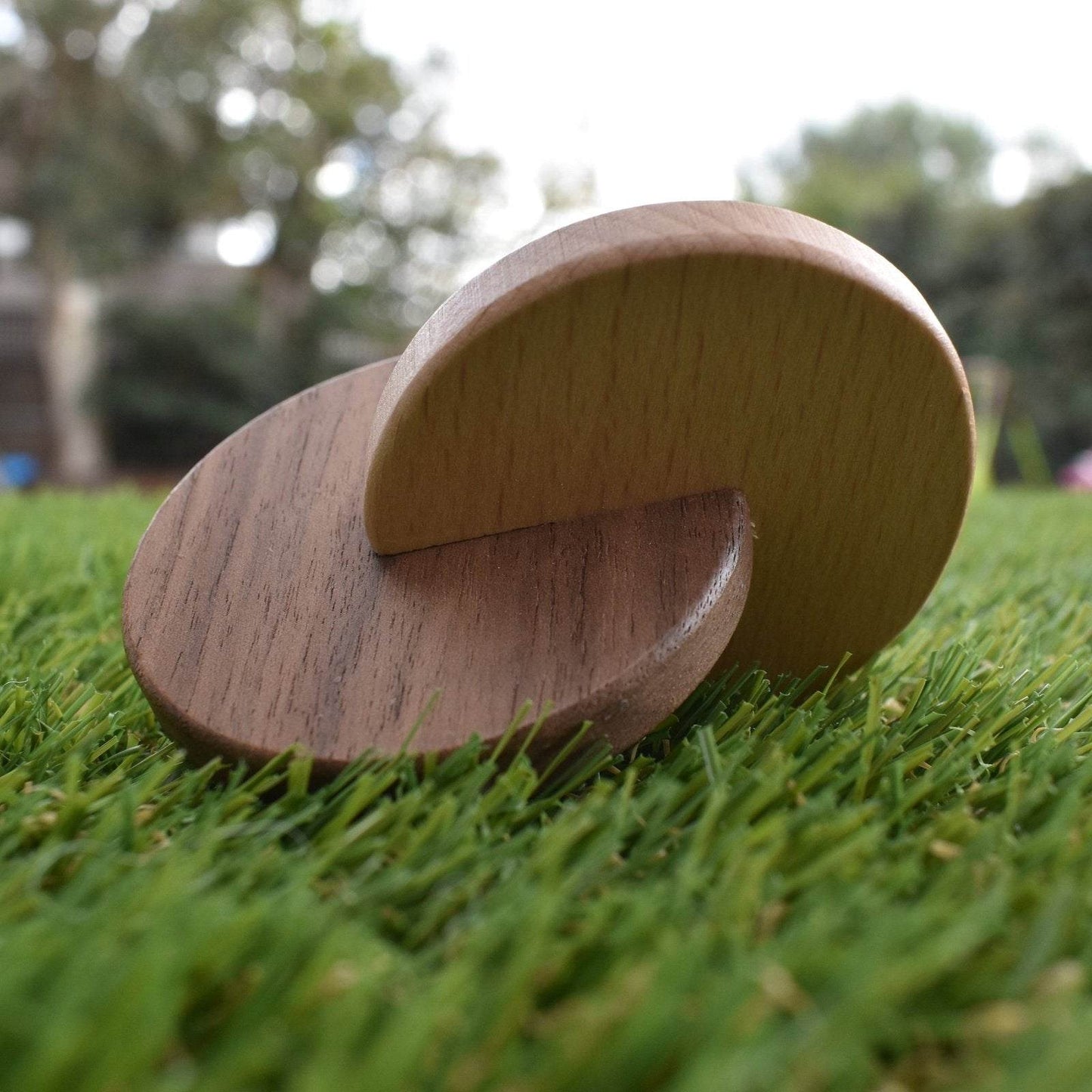 Great newborn play kit
Bought this for my son and loved it so much I bought it for my nephew too.
Gorgeous items, arrived MUCH sooner than a...
Gorgeous items, arrived MUCH sooner than anticipated x
The perfect toy box for a new baby -- simp...
The perfect toy box for a new baby -- simple, black 'n' white, and with a long play life!
This review has no content.
This review has no content.