2 Year Play Essentials
Regular price
$119.99 AUD
Regular price
Sale price
$119.99 AUD
Unit price
per
Sale
Sold Out
The next step in their Montessori journey.
Save over 10% with this 2 Year Montessori Play Essential kit. These toys will further advance their motor skills and object permanence but also allow for open ended imaginative play and colour sorting.
This Montessori sorting box is great for developing your babies sense of object permanence as well as fine motor skills, hand-eye coordination and grasping. When they become a toddler they can increase the difficulty by colour sorting which helps encourage memory development. 
Suitable from 12 months.

A unique resource that is an excellent starting place for toddlers that have mastered horizontal stacking toys and require that increased difficultly this toy brings. Toddlers are required to use more precise motor skills to thread the rings on to the dowell. This is a great predecessor before learning to thread string through pre-school sized appropriate beads.
The toy comes with a well made horizontal dowell and 3 wooden green rings.
Suitable from 18 months.
Beautifully handcrafted wooden toy cars that provide your little one with visual stimulation, grasping and help develop hand-eye coordination.  Made from solid wood and non toxic materials.
They can be used as decoration until your little one reaches 12 months of age.
Smooth to touch wooden blocks with see through coloured acrylic centres. These blocks are an excellent resource for toddlers beginning to grasp the concept of shape identification and how these pieces can work together to build structures. Great for open-ended play.
Suitable from 2 years.

Materials

See Individual Product Pages
Dimensions

See Individual Product Pages
Share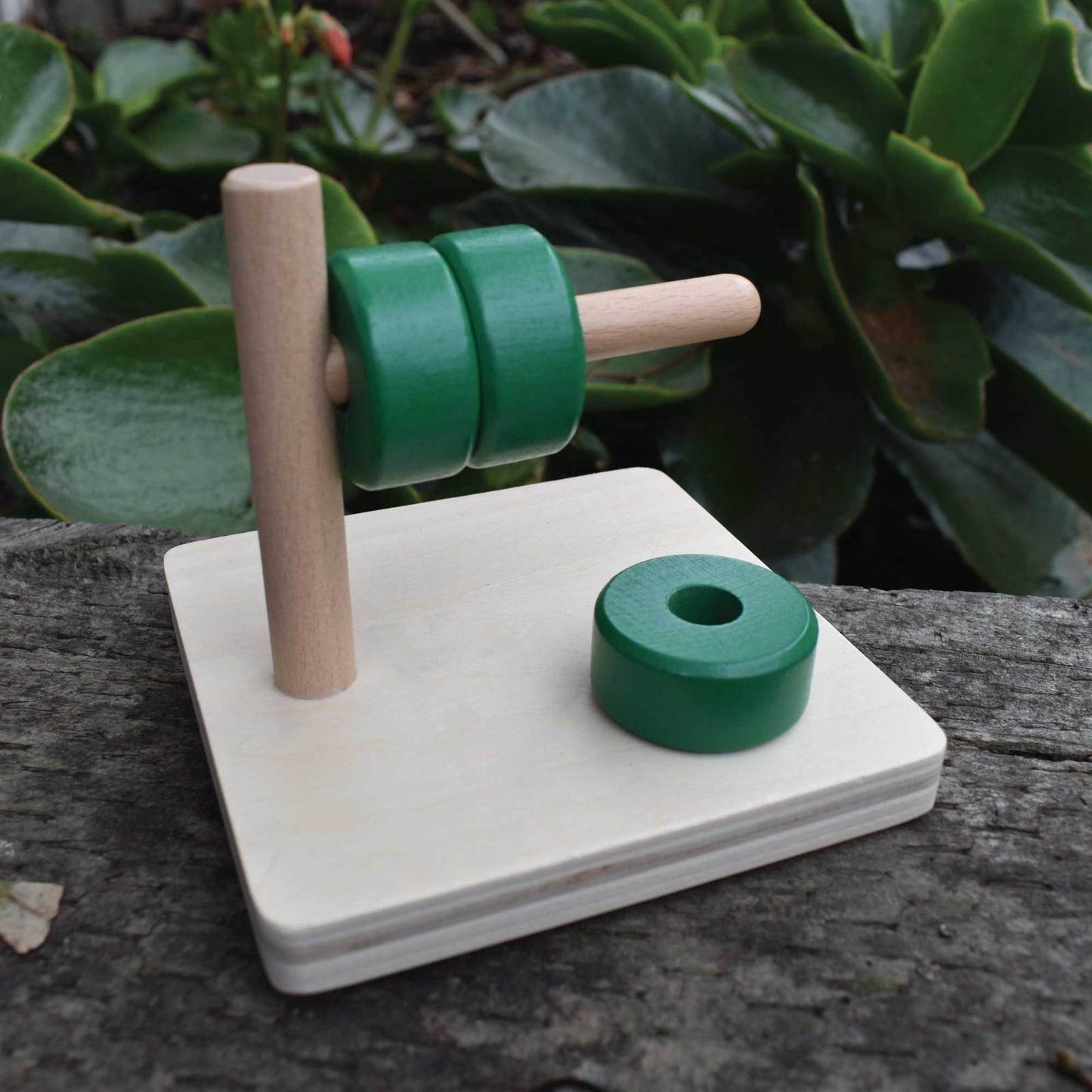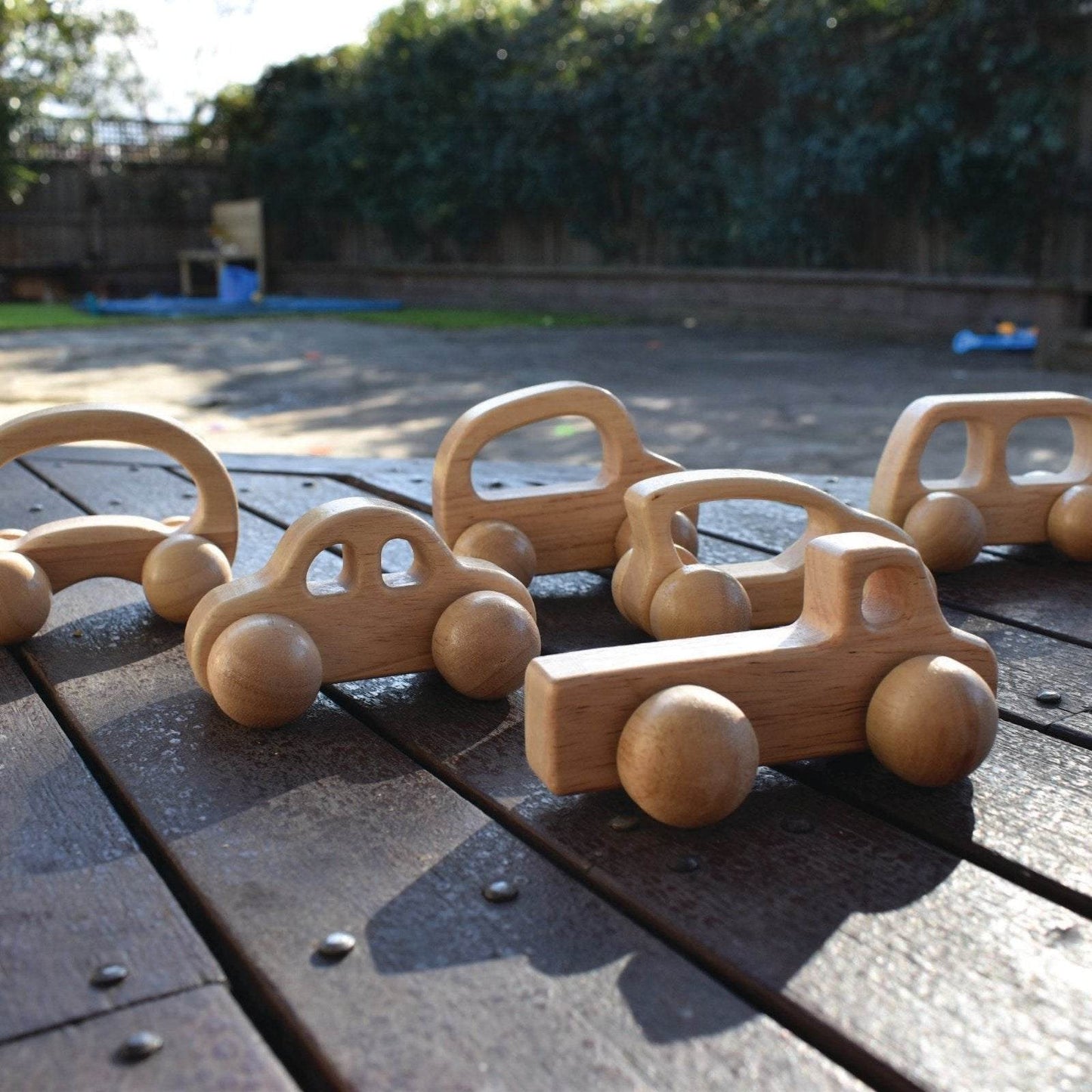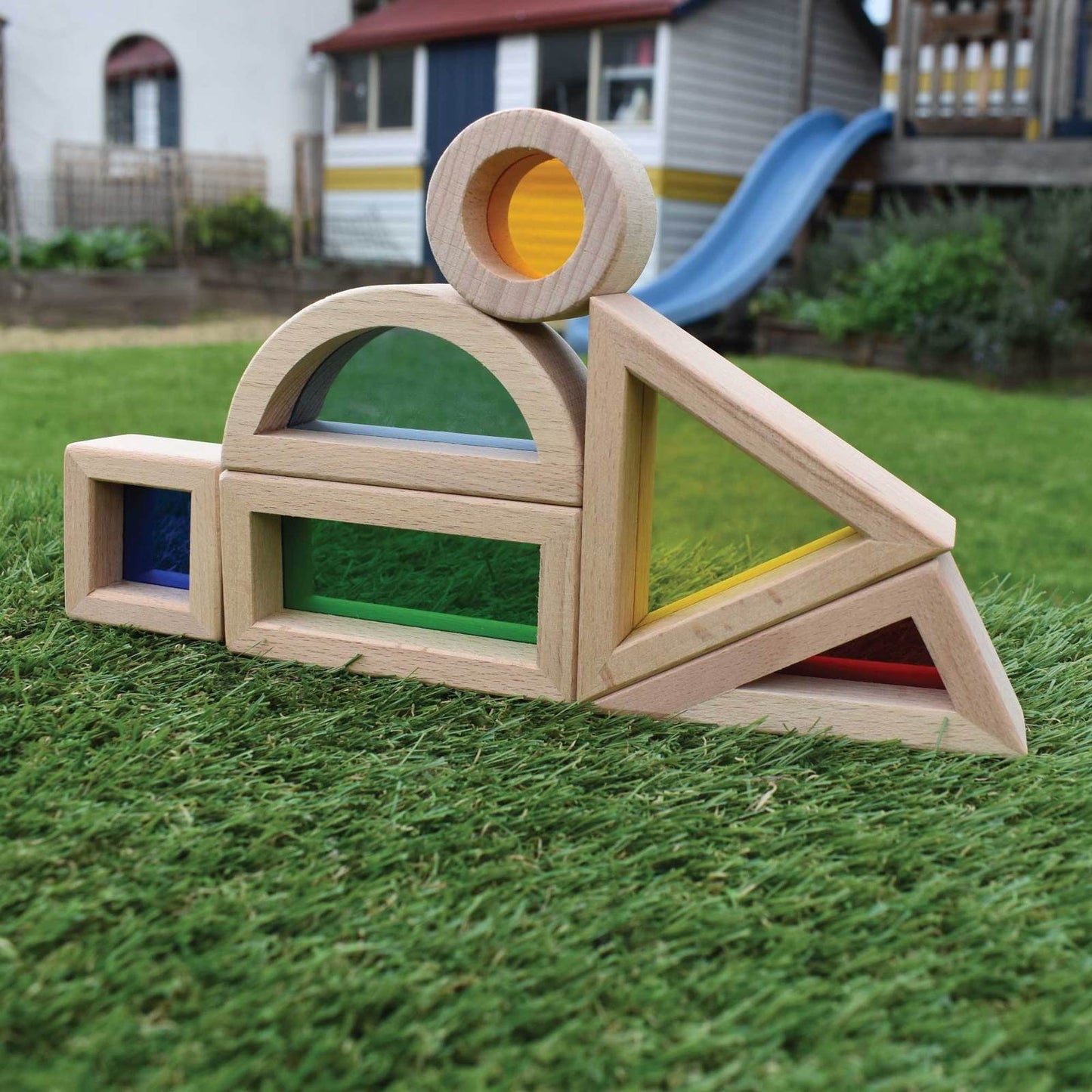 Excellent
From the website, selection, payment, dispatch, delivery and quality, excellent in every respect. Can not recommend more highly. Will definitely be back when I am looking for another gift for my granddaughter.